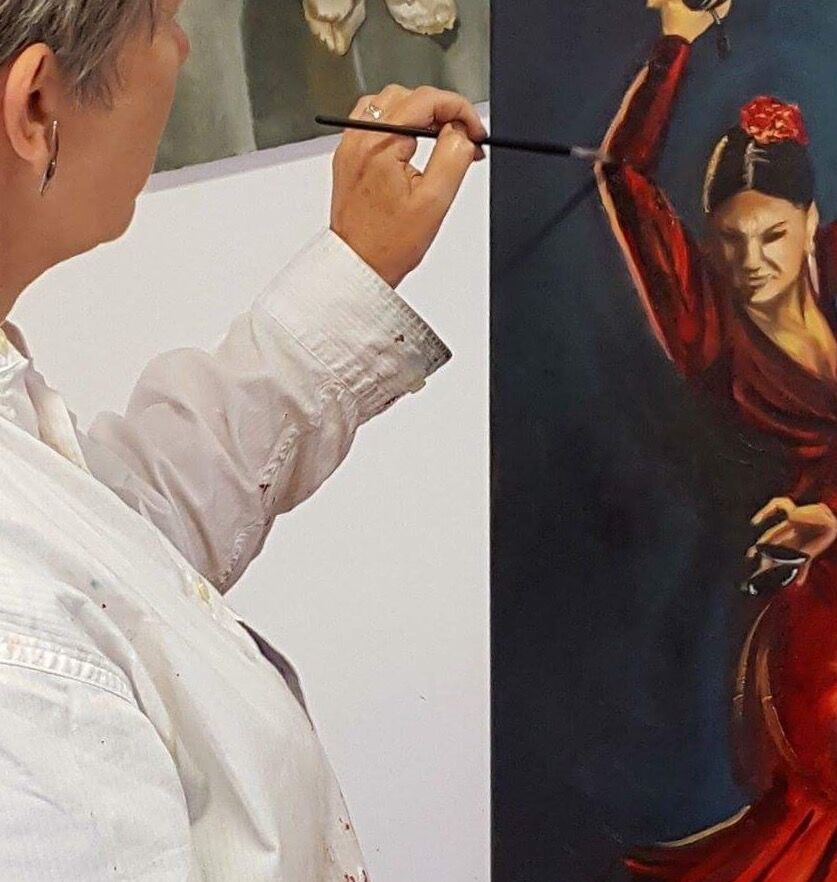 Val Lawson - Artist
My art, networks, and other interests
WHY DO I PAINT: A lifelong hobby throughout a demanding business career, 'making art' is now a compulsion for me. I relish the joy of interpreting what I see or imagine
Painting improves my feeling of well-being: the excitement of portraying on canvas an image that triggers an emotional response and brings joy to me and other viewers.
Each new painting is a journey from initial idea through planning to completion. So, In a typical day, I may be painting, preparing for a new work or managing the admin of my art business – or all of these!

NETWORKS: I'm a great believer in the benefits of networking with other artists and art lovers, and belong to several groups and networks. I'm an active member of Herts Visual Arts Forum and Artist Network Beds; I exhibit regularly in local art shows. My paintings are on show at Artisans in the Yard, Shefford and in Hitchin Art Hub. I paint regularly with Sundon Art Group and run the Fairfield Art Group

OTHER INTERESTS: I enjoy playing competitive bridge, cooking, and keeping in touch with family and friends. I read for relaxation, and like pitting my brain against sudoku, crosswords and other puzzles. I've a long standing interest in equality and diversity, and have written blogs on the subject.